Virtual Tour Creator App – The Step-by-Step Guide To Creating Virtual Tours From Your Phone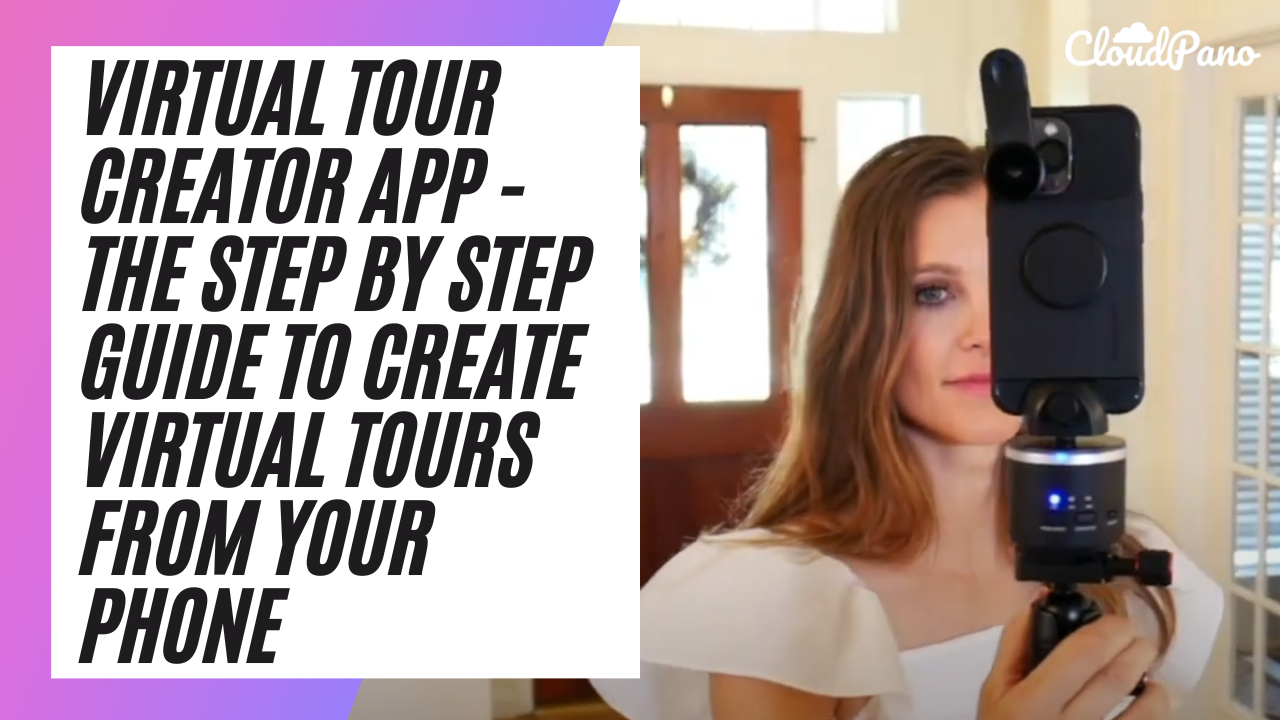 Virtual Tour Creator App – The Step-by-Step Guide To Creating Virtual Tours From Your Phone
In this blog post, we will be discussing a rotator kit and fish eye lens that can be used to create 360 photos from your phone.
The rotator kit is a simple piece of equipment that allows you to rotate your phone at three different speeds (20, 40, or 60 seconds) to capture a full 360 degree view. It also comes with a mini tripod and a fancy case. The fish eye lens is a clip-on lens that can be attached to your phone to give a wide-angle view. The accompanying software, called CloudPano Virtual Tour Creator, allows you to easily stitch the photos together and create virtual tours. The app is user-friendly and allows you to easily edit, retake, or remove photos from your tours. You can also add a motion view to give a more interactive experience for viewers.
Overall, this rotator kit and fish eye lens combination is a convenient and easy way to create professional-quality 360 photos and virtual tours from your phone.
Start here: https://buy.cloudpano.com/vr-kit-for-cloudpano-special/?coupon=20OFFCM See the Product
VR Kit Spin here: https://app.cloudpano.com/tours/IG5OtmvR2
[Special Offer] Buy a VR Kit + CloudPano App here: https://buy.cloudpano.com/vr-kit-for-cloudpano-special/?coupon=20OFFCM