[Important Review]The Ricoh Theta X vs The iPhone 13 and CloudPano Virtual Tour App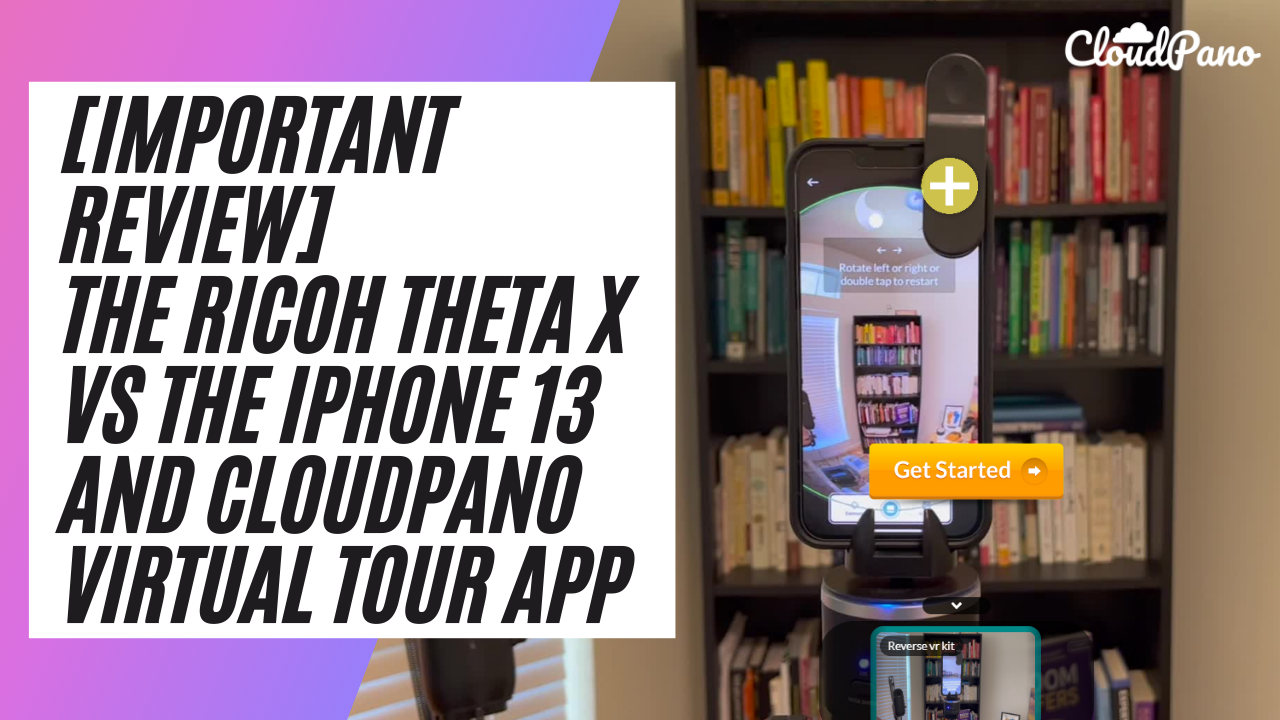 [Important Review]The Ricoh Theta X vs The iPhone 13 and CloudPano Virtual Tour App
Hello everyone,
I'm Zach Calhoon, the co-founder of CloudPano.com. Today, I want to share an interesting comparison with you. For those who are not familiar with CloudPano, it is a 360 virtual tour software that has been used by many big brands in various industries and niches.
I recently had the opportunity to test out the Ricoh Theta X camera, which is a 360 camera with two fisheye lenses that stitch together a photo in a 2:1 rectangular shape. When this photo is put into software like CloudPano, it creates a fully immersive 360 photo.
While testing out the Ricoh Theta X, I noticed some issues with the lighting in the photo, which was taken in a harsh lighting situation (direct sunlight on the subject). So, I decided to do the same shot with our VR kit and an iPhone 13 Pro to see how it compared.
The results were impressive. The iPhone 13 Pro with our VR kit and HDR mode did a much better job of handling the lighting and colors of the vehicle. The stitching was also much smoother, despite the fact that the Ricoh Theta X is a dedicated 360 camera.
Overall, this comparison showed that smartphones with advanced camera features and specialized kits can produce high-quality 360 photos that are on par with dedicated 360 cameras. This is great news for those who want to get into 360 photography but don't want to invest in a dedicated camera.
Thank you for reading and I hope you found this comparison informative.
Best regards, Zach Calhoun