How To Add a 360 Spin To Your Website And Remove The Scrolling Zoom Option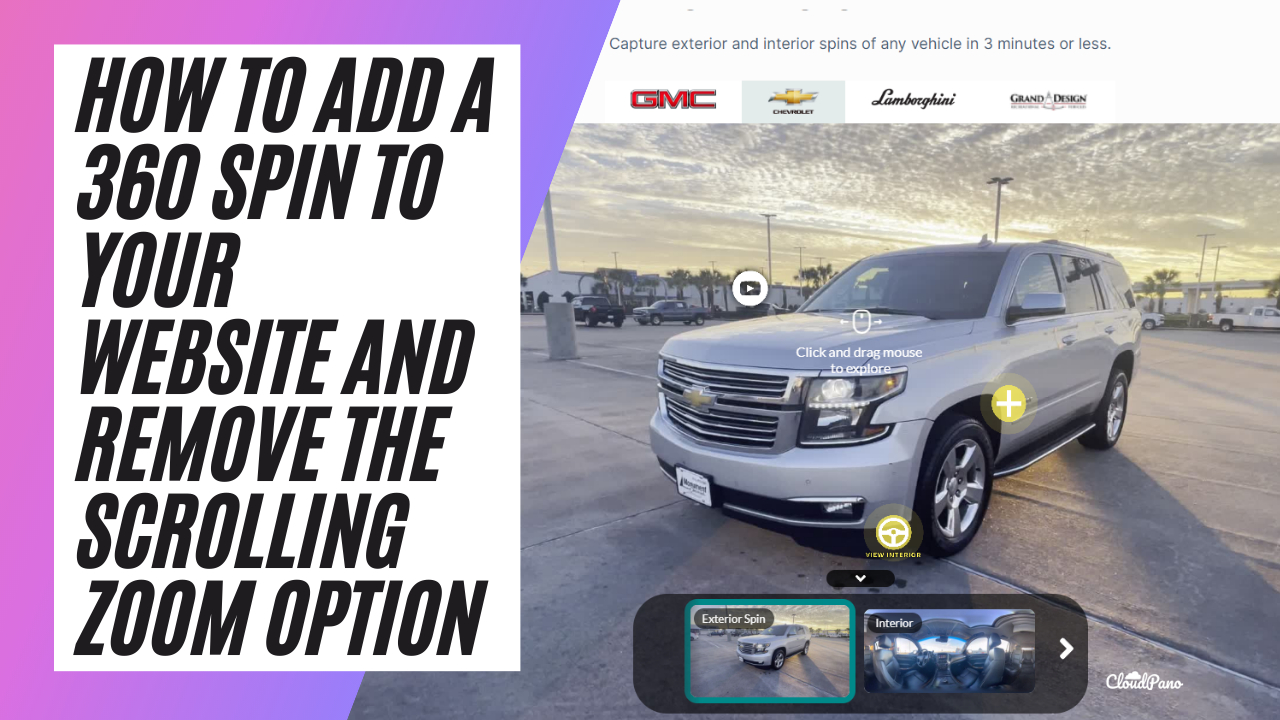 How To Add a 360 Spin To Your Website And Remove The Scrolling Zoom Option
Welcome to the latest update from CloudPano!
Today, we're excited to share some important feature updates with you. If you go to app.cloudPano.com/tours/[tour id]/edit, you'll be able to access the Tour Editor. In the settings section, you'll see a new option called "Disable Zoom in the iframe". This option is now turned on by default, which is an important change to note.
So, what is an iframe and why is this change important? When you add a 360 spin or virtual tour onto a website, it can be displayed within an iframe. In the past, if someone hovered over the iframe with their mouse and scrolled up or down with their mouse wheel, it would zoom in and out. This can be disorienting or disruptive for the viewer, which is why we've now turned this feature off by default.
Add a 360 spin or virtual tour onto your website, it's easy to do. Simply click the "share" icon, and you'll be provided with an embed code. You can then add this code to any website, or other places where you can embed an iframe code. This will create a window to our software, allowing viewers to see the tour.
We've also added some new instructions for when the spin is complete. These instructions, which appear when you hover over the tour, let viewers know that they can click and drag the mouse to explore the image. This is helpful for desktop viewers, who will see a little mouse icon.
We hope these updates will enhance your experience with Cloudpaint. If you have any questions or need further assistance, don't hesitate to reach out to us. Thanks for using Cloudpaint!
Do you want to profit as a spin provider or software sales rep? Join the SpinReseller.com program! Apply today!