CloudPano Live: Host Video Chats on your 360 Virtual Tours
The latest tech companies are adapting rapidly to help expand tools for selling in a post COVID-19 world. Every day, we hear questions and concerns from users of virtual tours all over:
"How do I stream a live call with my clients?"
"How can I share and sell with virtual tour software?"
"What software and tech make it easy to market my business without requiring in-person meetings?"
With CloudPano Live, all this is possible!

We have created a groundbreaking feature to expand its product offerings around the world. You can now have a live video chat conversation directly on a 3D/360º virtual tour created on the CloudPano platform. This makes it possible to have a virtual live streaming "showing" without having to physically go to a location. Stay remote, but keep the personal touch alive through a proper sales presentation. Great for real estate, RV dealership, car dealership, multi-family apartments, and property management – keep reading to learn more!

The new feature is called "CloudPano Live." Check out the demo video below:
CloudPano Live removes the fear and challenge of going on-location. Stay at home and expose your clients to multiple properties and sales inventory.
This feature is here to stay – as a salesperson or broker, you can remove the painful requirement of going to showing after showing, only to lead to your clients saying "pass," and feel like you wasted your time.
Imagine a world where – with one click – you can enter a location and have a productive conversation over a virtual tour. And yes, you can share the screen easily with one click of a button.
CloudPano and "CloudPano Live" have a chance to completely change the virtual sales environment for the next decade. To get started free, visit CloudPano.com
---
---
CloudPano Live Success Stories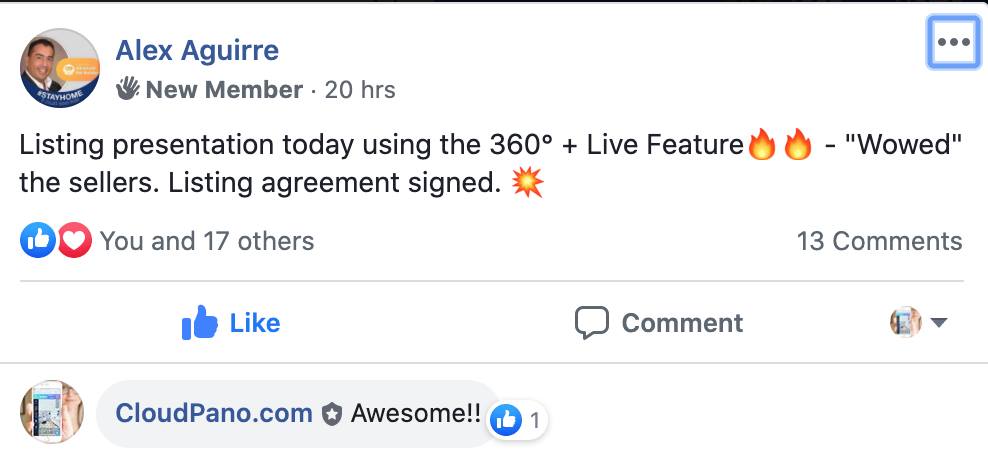 ---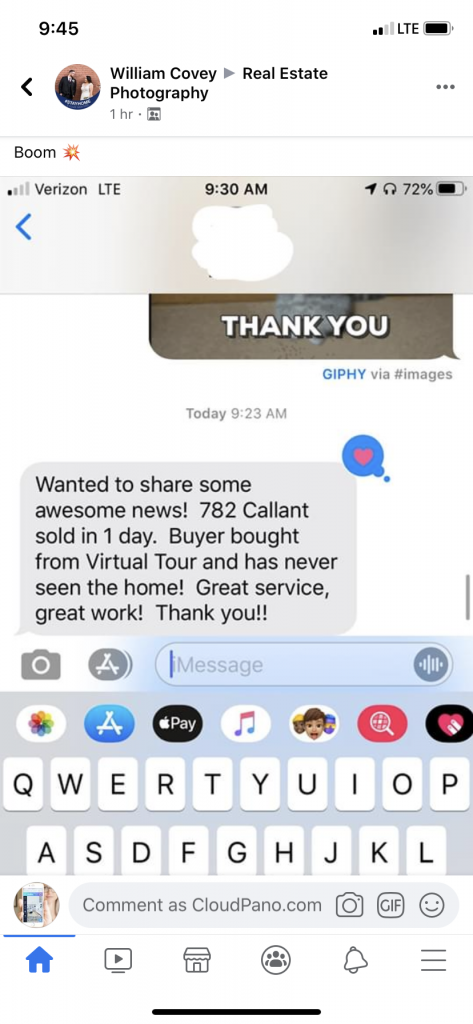 ---
Get started today with CloudPano Live. Join CloudPano Pro Plus here.
---
360º virtual tour featured here by Tacey Jungmann of Snowberry Lane PhotographyFeatured tour link here: https://app.cloudpano.com/tours/ftBLGUz49