How To See A List View On Your Cloudpano Dashboard And Virtual Tour Software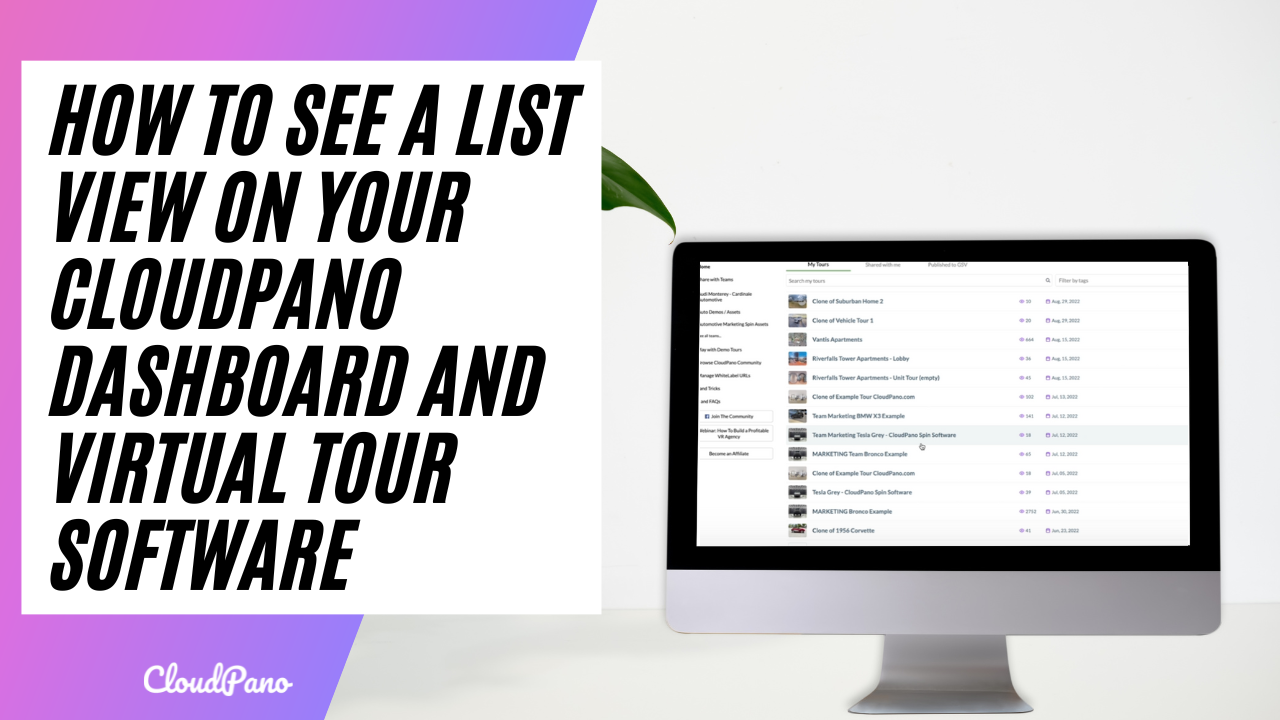 Welcome to the CloudPano!
Today, we're going to talk about a new feature that has been added to the CloudPano dashboard – the ability to toggle between a tile view and a list view. If you create a lot of spins or workable tours, this feature is going to make your life a lot easier.
To access the toggle button, simply go to your dashboard at app.cloudpano.com/tours and look for the toggle button on the top right. The list view option is particularly helpful if you have a lot of spins or tours to sort through, as it makes it much easier to navigate.
We hope this feature helps you in your journey as a CloudPano user. If you're not already a Pro Plus member, now is the perfect time to join!

We're excited to have you on board and to be a part of your journey.