Real Estate Photographer Interview How To Make an Extra $20,000 With CloudPano.com
[press play]
Get started profiting from 360 virtual tours by becoming a Pro Plus member on CloudPano.com
---
Learn More About Pro Plus
---
Are You New To 360 Virtual Tours?
On the CloudPano.com email newsletter we give out virtual tours sales strategies, free 360 tours to demos (use them to show your clients) and we send out real world stories to inspire you to more revenue and more profit. To get access to our newsletter, download this free guide below.
Download our free guide pricing guide and acquire your next 360 tour client with ease.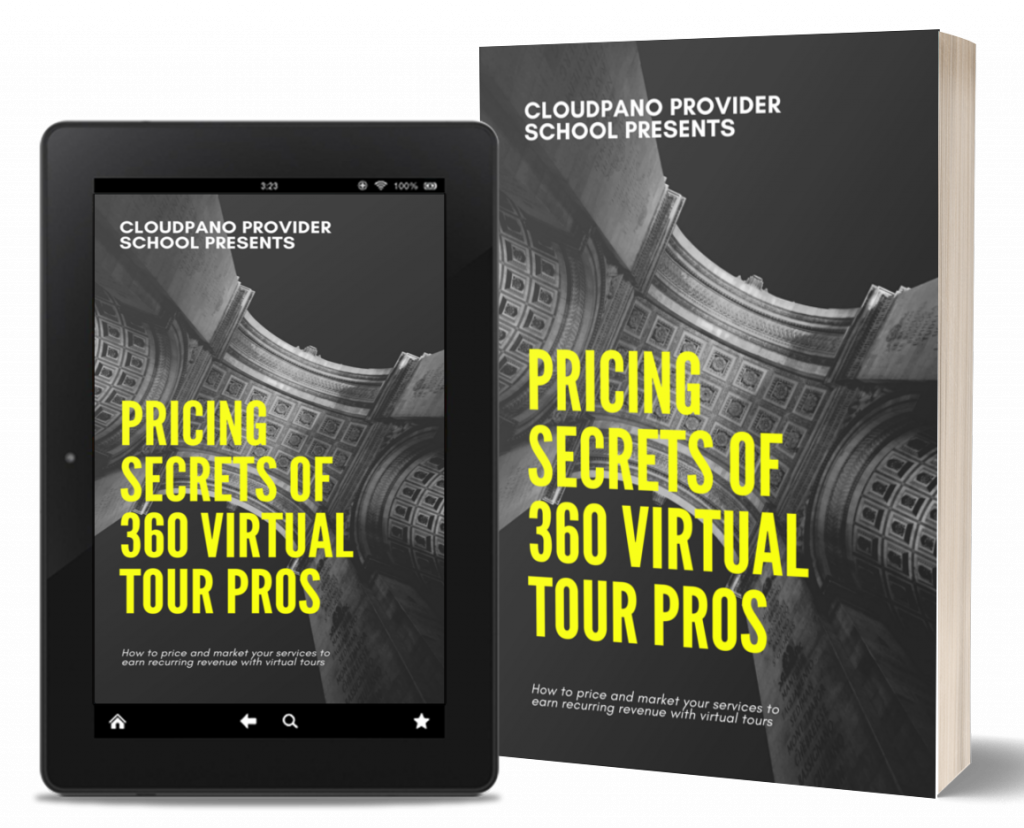 Pricing Secrets of 360 Virtual Tour Pros